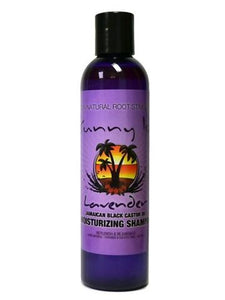 Sunny Isle Jamaican Castor Oil Lavender Shampoo
Our 100% natural Lavender Jamaican Black Castor Oil Moisturizing Shampoo for all hair types is combined with our Organic Jamaican Black Castor Oil, Natural Aloe, Glycerin, and pure Lavender Essential Plant Oil. You need this product if... you want to nourish, thicken and strengthen your hair, you want to gently clean and moisturize your hair, you want to stimulate your scalp, and you love the scent of lavender to calm your senses with the aromatic scent of the Shampoo.
How to Use:
Massage into hair, let soak, rinse.
Ingredients:
Jamaican Black Castor Oil, Natural Aloe, Glycerin, Pure Lavender Essential Plant Oil
---
We Also Recommend